We made attempt #2 at seeing Abram's face. Nope, he was not having it. I guess he wants to save some mystery for the big day. Ultrasound estimated his weight to be 3lb 7oz at 30 weeks, so he's a big boy :) and everything looks great. Now, we patiently wait.
With just under 6 weeks left, I'm busy with getting everything where it needs to be for his arrival. It's been a long time since there has been a baby in our family and
I'm kinda nervous.
On the pumping front, I am now up to 2-4oz a day-most days, sometimes it's less, but I'm hopeful that my supply will increase soon. I have 44oz in the freezer and am so looking forward to nursing.
Here are a couple pictures Dawn and I took a couple of weeks ago, at 30 weeks: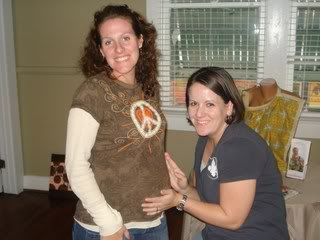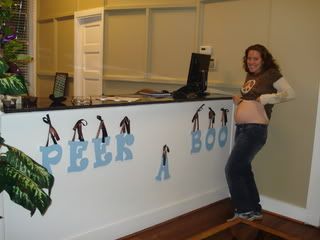 Isn't she just the cutest? :)